What's new in Simplygon 10
We're proud to announce that Simplygon 10 now is available for everyone to enjoy. Apart from many updates to our core functionality we have added one of the most asked for features over the last years, a quad-to-quad reducer. Here is a short introduction to all the new and shiny things.
Quad reducer
In Simplygon 10 we introduce a completely new reducer. This can take meshes constructed from quads, reduce it, and output a mesh that still consists of quads. This ensures a clean topology which can be useful in when creating close-up LODs or for LOD zero generation, when targeting multiple platforms. Here are a few examples of assets processed with our quad reducer.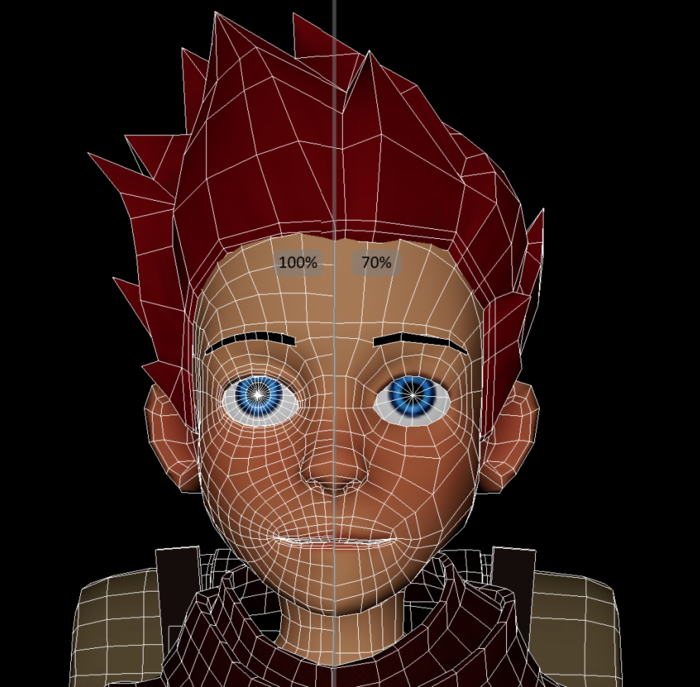 Left hand side: original asset face. Right hand side: face of the asset reduced to 70%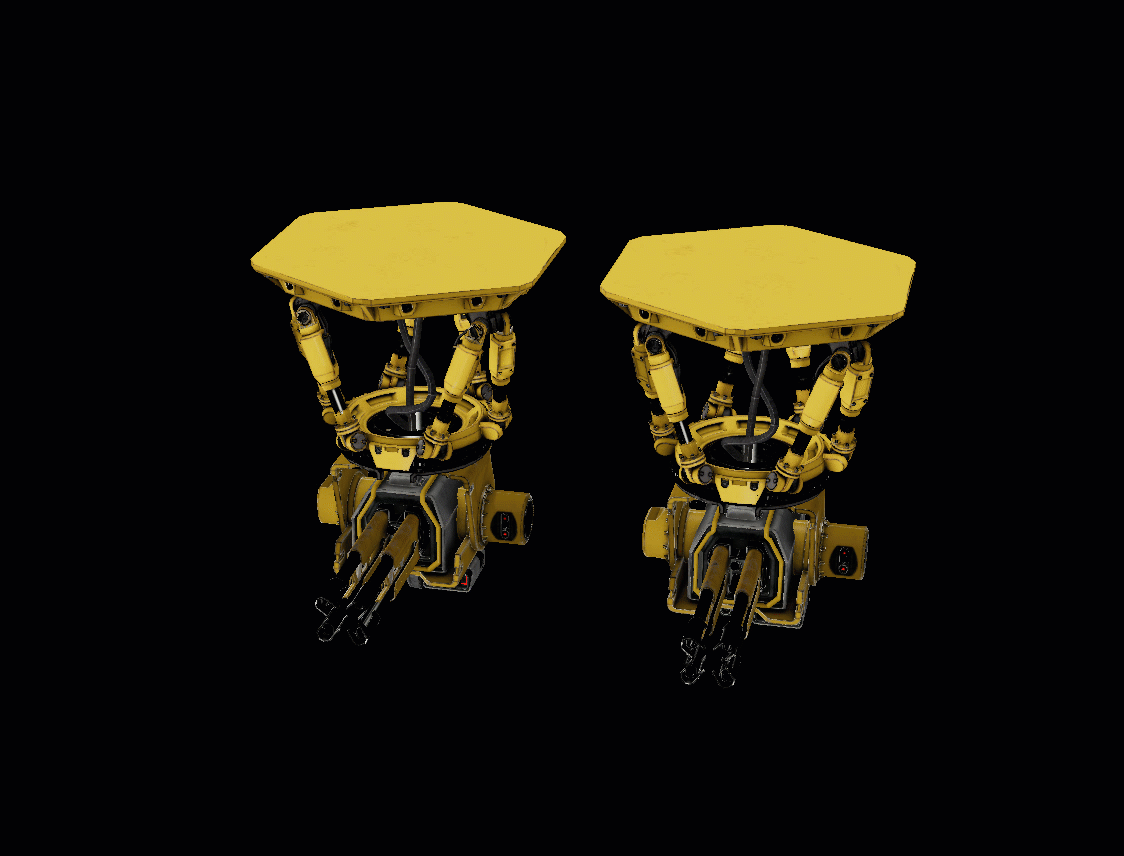 Reducing a dense quad asset down to 20%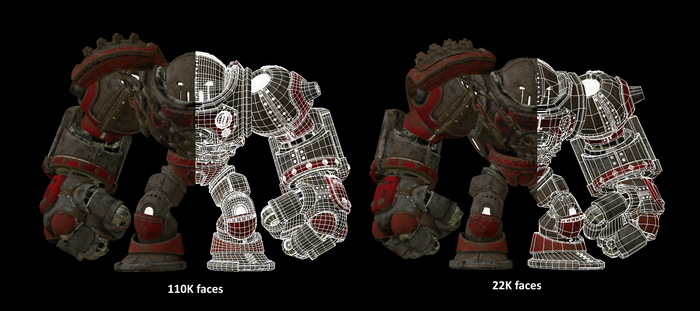 A complex character reduced to 20%
The quad reducer is currently available in Maya, 3ds Max and through our API. Read more in our documentation.
Modular seams optimizer
Assets constructed from modular pieces, require extra care when optimized. Otherwise, modules might not connect, and cracks appear along the seams.
Simplygon helps with this complex issue. With our new modular content optimizer, we ensure that seams are optimized the same way across parts, making LODs connect perfectly.
Modular seam optimization explained
Use this feature to remove the need to locking border or hiding the seams and further reduce your modular characters, for example.
For more information read our API documentation and look at our API Examples.
Unreal Engine 5 integration
An early version of the Simplygon Unreal Engine 5 plugin was released in 9.2. With Simplygon 10 we are making this plug-in an official part of our SDK. The feature set we exposed in our Unreal Engine 4 integration is now available to you here as well. Read more in the documentation. We also have a video tutorial on how to get started with Simplygon in Unreal Engine 5.
Headless processing
We are seeing more and more of the Simplygon processing moving into cloud-based environments, where you can't assume there is a GPU. With Simplygon 10 we have made it possible to use Simplygon this scenario. Allowing you to run our SDK in Windows based containers.
Semi-offline license type
In a fully automatic optimization pipeline, there can be a large number of daily processes. Previously the license had to be validated prior to each process, which could be a problem in flaky connectivity situations. From now on license validation checks will be cached for a while. A new license type means that license keys needs to be updated; Simplygon 9 keys will not work for Simplygon 10. Free users will automatically claim a new Simplygon 10 license key upon upgrading. Paying customers should contact support to get a Simplygon 10 key.
And more
Apart from these items there are many improvements to the core functionality which you can read about in the release notes