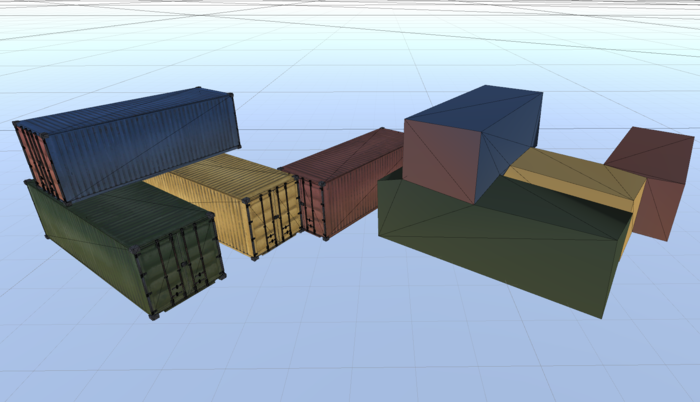 In this post we are going to bake textures into vertex colors. This is useful for LODs which are really far away, where we just want some color. In order to do this, we need to disable sRBG on all texture nodes in the scene. So we'll cover how to traverse shader network as well.
Read more >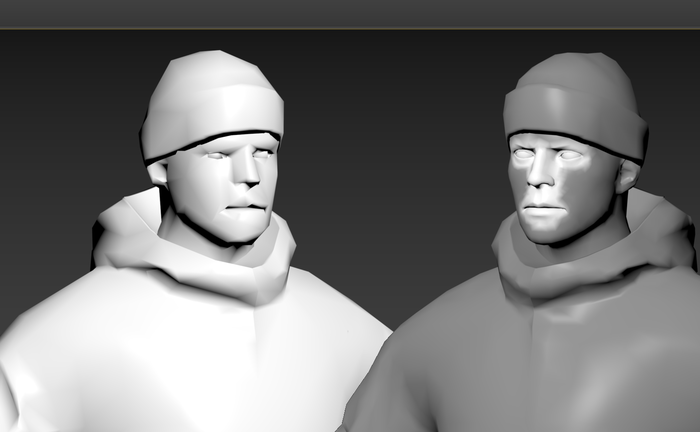 In this blog post we are going to optimize a game character in 3ds Max. We are going to use two sets of vertex colors; one which the game utilized and one which control the reduction.
Read more >
When creating physics meshes, it's typically a good idea to optimize the original heavily, to make calculations cheaper. You would also want to keep material information in the optimized object, in order to spawn appropriate effects, play correct sounds etc. Combining the vertex color caster and remeshing is a great starting point to achieve super-simple geometry that checks the boxes for good physics meshes.
Read more >